How to make your food business more sustainable.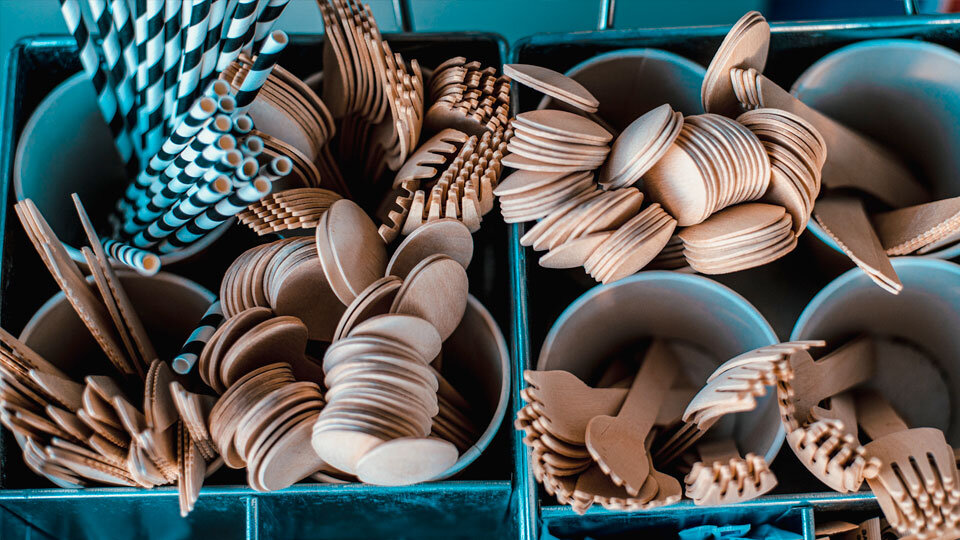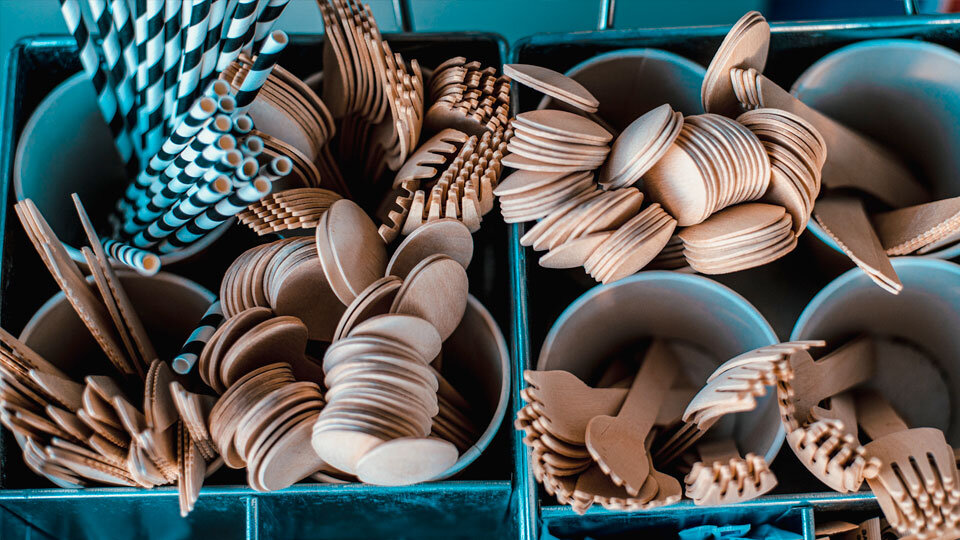 We've all become savvy to the problems of greenhouse gas emissions and the importance of making considered choices in our daily lives. And operating in a sustainable manner has moved from peripheral status to an essential part of running a successful business.
The past two years have seen a fundamental shift in people's dining habits, with more delivery options, fast casual restaurants and niche food choices. So now, more than ever it's important to make your business both attractive to customers, but also environmentally aware. And it goes without saying that whatever sustainable methods we adopt, need to be cost-effective and easy to implement.
Start small.
Embrace the small changes that will make a big difference. When it comes to recycling, do you have clearly labeled trash cans? Ensure everyone in your business is aware of how to separate the items and the best methods of recycling materials. ​​Encourage customers to have a digital receipt emailed across (or no receipt at all) to avoid wasted paper.
When it comes to water usage, ensure taps are turned off, and staff only wash full racks to save on water.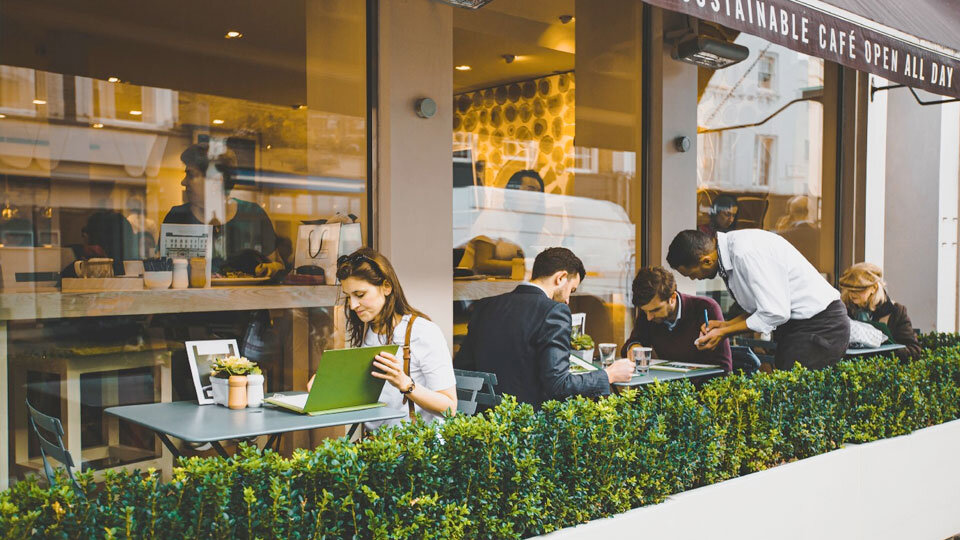 Reduce plastic.
Consider all the plastics you are using. From straws and cups to take out boxes and plastic-coated napkins — how can you replace these items with reusable and recyclable options? Avoid using clingfilm in the kitchen and switch to reusable plastic boxes instead. Ditch the plastic-coated menus and print your menu on recycled paper. Speak to your suppliers about cutting down on plastic packaging. Can you provide them with a reusable crate for deliveries?
Consider where your food comes from.
Ask yourself whether you can work with more local suppliers and source seasonal produce to minimize your carbon footprint. Many businesses in the Bay area are leading the way, as Bryan Tublin from Kitavan explains "We seek partnerships with farms that use holistic land management and regenerative practices that contribute to healthier soil, crops, water and quality of life for their animals,"
Why not ask your supply chain providers what they are doing to offset their carbon emissions? Perhaps you could work with smaller vendors who have sustainable credentials.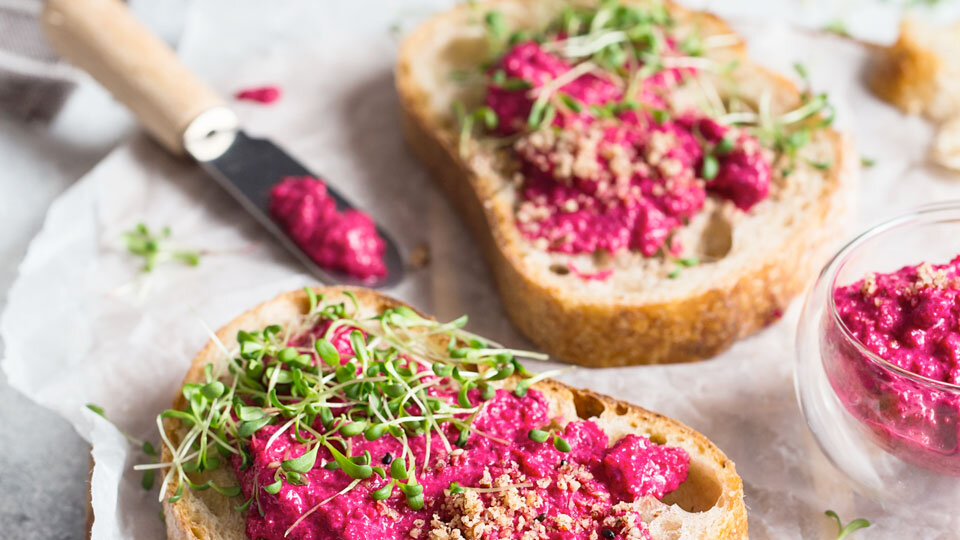 Create less waste.
Food wastage is an area where you can make the most impact. In the USA alone, restaurants generate an estimated 22 to 33 billion pounds of food waste each year according to data from the Natural Resources Defense Council (NRDC). It;'s worrying to think of this waste going to landfill and harming the environment. Plus, it also has an impact on your restaurant's profitability.
It's important to understand and track all the waste that your restaurant is currently creating. You can do this by implementing an inventory management process; either digitize all your reporting procedures in an app like Phenium or adopt a system which monitors your EPOS system and produces stock reports. This data should help you visualize where you're creating waste so you can adapt your processes.
It goes without saying that your refrigeration equipment should be in optimum condition. Regular monitoring and optimisation will ensure your ingredients stay fresher for longer. Again, Phenium's smart sensors and predictive diagnostics can make this process simple and easy.
Manage your waste.
Whilst every effort should be made to reduce as much waste as possible, the reality is that food waste is part and parcel of running a business. It helps that nowadays customers are concerned about food waste too. A study by Unilever showed that 72 percent of diners in the US care about how restaurants handle food waste, and 47 percent are willing to spend more at restaurants with an active food recovery program.
Think creatively about ways to tackle it. Food can be weighed, measured and go to compost so you know it's being utilized elsewhere.
There are other ways too, think about repurposing leftover ingredients and using so-called 'imperfect food' which can be reused to make sources, broths and other dishes.
Consider your interior.
Need to overhaul the bathrooms? Can you partner with a salvage company to source reclaimed wood, old doors, antique taps or even vintage tile? Think about installing energy-efficient hand dryers in bathrooms instead of stocking paper towels and switch to automatic faucets in the basins if possible. Lighting is important too — using motion-sensor lights with LED bulbs will make a big difference to your overall energy usage.

Work with charities and nonprofits.
Have you thought about partnering up with a local charity?
Zero FoodPrint is a nonprofit organization set up with the help of restaurateur Karen Leibowitz. The organization seeks to reduce emissions by working with suppliers on sustainable farming methods. You can become a member by committing to reduce your restaurant's 'food print' — this is achieved by either adding a 1% charge on to your food, or by adopting a range of carbon neutral measures outlined by their team.
Other charities and organizations can help with your sustainability credentials. Sending food to a donation service is a relatively simple way to make an impact. Food Runners, based in San Francisco, picks up excess perishable and prepared food from over 450 businesses and delivers directly to neighborhood programs and shelters.
Impact and the future.
From reducing energy usage to signing up to a zero waste charity commitment, whatever you can do to make your business more sustainable is important. Even if you can't do it perfectly, keep going, even small efforts will help your team, suppliers and customers consider their choices around food and lead to a more environmentally conscious world.