Turning food safety into a digital service.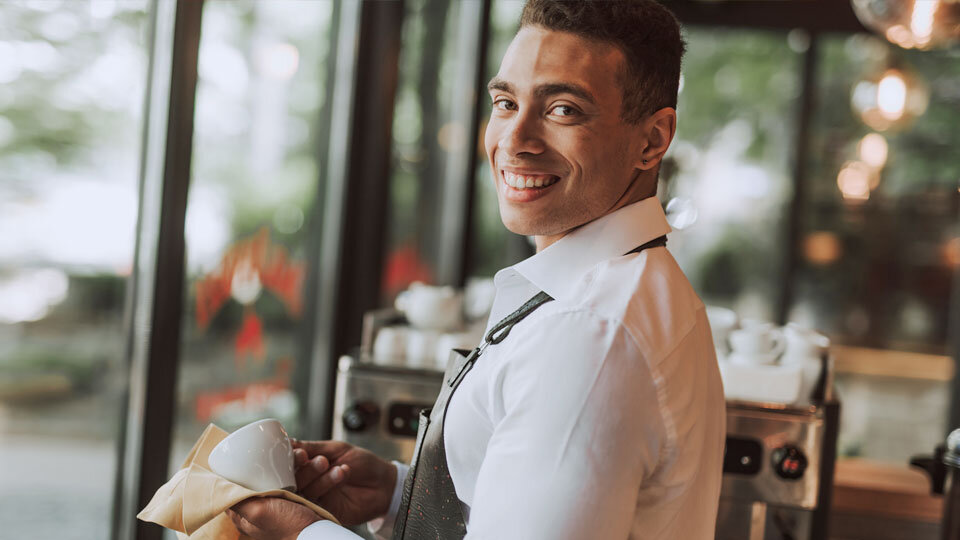 We're all aware of the importance of technology when it comes to managing food safety. From clever AI solutions to smart digital applications, there are many ways we can make use of it to support our businesses. But how can we ensure it is simple, effective and easy to implement? Here, we take a look at the many benefits provided by digital food safety solutions and see how they can be integrated into your business.
Taking cold chain monitoring to the next level
Did you know that refrigeration units produce greenhouse gas emissions, which currently accounts for 1% of CO2 production in the world? And this is likely to increase as global temperatures increase. Since most of the emissions are released during the disposal process, managing our cold chain equipment is of utmost importance.
IoT technology allows restaurants and other food service businesses to ensure their refrigeration equipment is in optimum condition. Through sensors and smart software, regular monitoring will ensure you keep on top of all equipment, making things easy to manage on a daily basis.
How to implement cold chain monitoring
Phenium can offer a deep level of cold chain monitoring, providing thousands of temperature records and regular optimization suggestions to ensure your fridges and freezer are working correctly.
But how easy is the system to install and manage? Well, firstly, we'll look at the overall layout of your kitchen. A floorplan can be directly uploaded into Phenium's smart app, along with all equipment information. Then, once you've had an onboarding call, our customer care team will plan out where the temperature sensors should be placed in your kitchen. Often this is followed by a site visit, ensuring all monitoring equipment is correctly installed.
If one of your fridges or freezers falls below or rises above a certain temperature, we'll notify you so you can get in front of any issues before they become problems.
Digital process tracking
It's important to understand if all processes in your business are being carried out effectively at the correct time. Digitizing all your reporting procedures will help do this. It means that you can stay on top of cleaning, handling and other food safety tasks. You can also use it for inventory management, staff records and a whole host of other essential procedures.
How do you implement a process tracking system?
You can access this in Phenium's easy to use app. Simply set up a Quest to track anything you'd like. Then schedule the frequency for the tasks associated with the Quest. If a task hasn't been completed you'll be able to track it and assign Fix It orders to ensure it gets done. As always, our customer care representatives can answer any questions you have.
What other ways can a digital food safety solution help?
Phenium's clever data also provides a culinary health score based on an algorithm combining fridge, freezer and holding temperature sensor readings and the status of your teams' safety logs and checklists.
Also, within the app, you can access tutorials and upload your own information such as your current Standard Operating Procedure document.
Remember that in order to get the most benefit, every member of the team should download our smart app, there's no limit on the amount of people that can use it at any one time. It means that everyone can take responsibility for food safety and ensure we work towards a happier and healthier world.